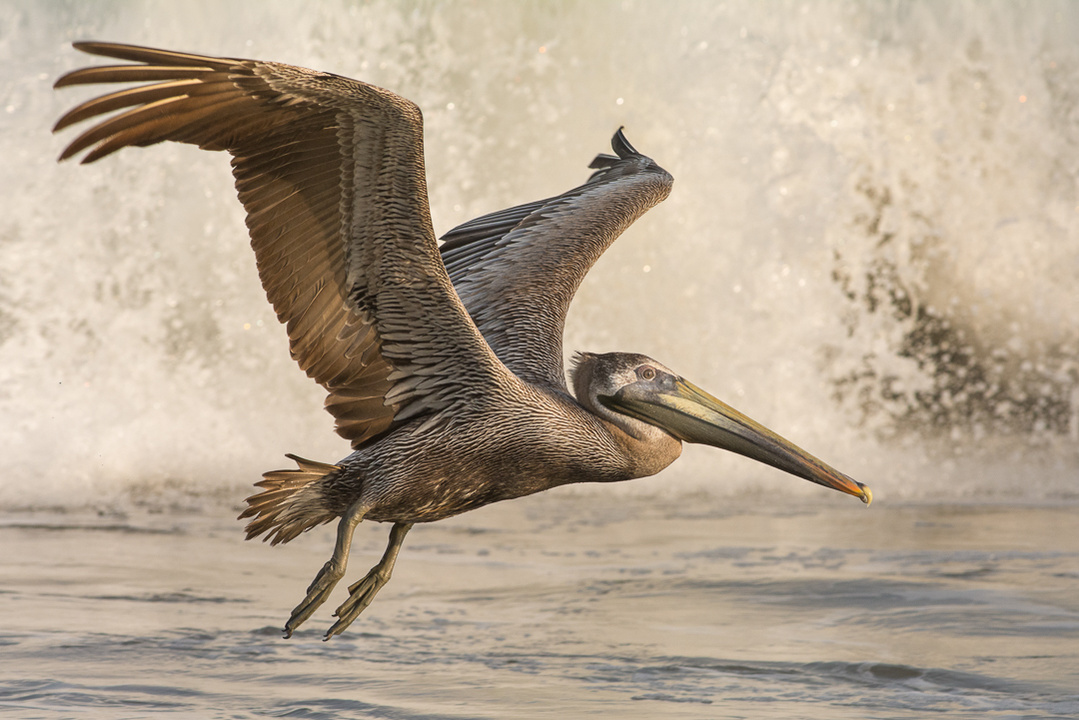 In honour of National Bird Day my first blog post and featured image is one I have titled "Racing the Surf," showcasing the beauty of a Brown Pelican in flight displaying the beauty of its wings as it evades the white water of a crashing wave at Los Ayala beach in Nayarit, Mexico. I am very fond of Brown Pelicans, a bird with Pterodactyl-like wings, a bird that appears rather plain and clumsy on land but I think is magnificently beautiful in flight. On this particular morning the surf was up and the crashing waves made for a unique background.

Pelicans are the birds that instilled my passion for photography and will always hold a special place in my heart. Therefore I was delighted when this image was published and awarded by 1X Photography.
For those interested in the technical details, I captured this image with a Nikon D7100 at focal length of 300mm, aperture of 8, shutter speed of 1/2000 second, and an ISO of 900. It also entailed waiting patiently for a pelican to take off in flight in front of a crashing wave, all the while avoiding getting myself and more importantly my camera wet!
National Bird Day is every January 5th and a special day created to celebrate birds! In 1970 Brown Pelicans were declared endangered due to environmental pollutants such as DDT. In 2009 they were removed from the endangered bird list as a result of the conservation efforts of the Endangered Species Act which protects the habitat of birds. Another great reason to celebrate National Bird Day!